The Most PopularJavaScript
Calendar
1
2
3
4
5
6
7
8
9
10
11
12
13
14
15
16
17
18

npm install @fullcalendar/angular

import { Component } from '@angular/core'
import { CalendarOptions } from '@fullcalendar/angular'

@Component({
  selector: 'app-root',
  templateUrl: './app.component.html',
  styleUrls: ['./app.component.scss']
})
export class AppComponent {
  calendarOptions: CalendarOptions = {
    initialView: 'dayGridMonth',
    events: [
      { title: 'event 1', date: '2019-04-01' },
      { title: 'event 2', date: '2019-04-02' }
    ]
  }
}

npm install @fullcalendar/core
npm install @fullcalendar/daygrid

import { Calendar } from '@fullcalendar/core'
import dayGridPlugin from '@fullcalendar/daygrid'

let calendar = new Calendar(calendarEl, {
  plugins: [dayGridPlugin],
  initialView: 'dayGridMonth',
  headerToolbar: {
    left: 'prev,next today',
    center: 'title',
    right: 'dayGridMonth,dayGridWeek'
  }
})

calendar.render()

npm install @fullcalendar/react
npm install @fullcalendar/daygrid

import React from 'react'
import FullCalendar from '@fullcalendar/react'
import dayGridPlugin from '@fullcalendar/daygrid'

export const DemoApp = () => (
  <FullCalendar
    plugins={[dayGridPlugin]}
    initialView="dayGridMonth"
  />
)

npm install @fullcalendar/vue
npm install @fullcalendar/daygrid

<template>
  <FullCalendar :options="calendarOptions" />
</template>
<script>
import FullCalendar from '@fullcalendar/vue'
import dayGridPlugin from '@fullcalendar/daygrid'

export default {
  components: { FullCalendar },
  data() {
    return {
      calendarOptions: {
        plugins: [dayGridPlugin],
        initialView: 'dayGridMonth'
      }
    }
  }

Built for
React
FullCalendar generates real React virtual DOM nodes so you can leverage Fiber, React's highly optimized rendering engine.
Learn more
Powerful
With over 300 settings, and more being added every release, FullCalendar can do just about anything.
Learn more
Lightweight
Reduce your project's bundle size by using FullCalendar's modular plugins.
Learn more
Some of our customers
Over 1M
NPM downloads per month
Over 20M
CDN downloads per month
Over 13K
GitHub stargazers
Open Source...
With over 10 years of open source and over 120 contributors, FullCalendar will always have a free and open source core.
Learn more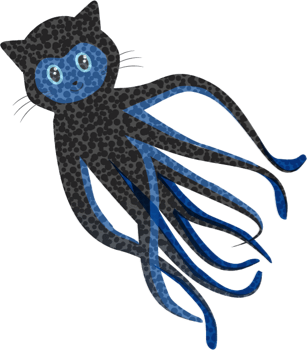 Supercharged.
Level-up by purchasing premium plugins and support.
Learn more