New Features in v5.7.0
Version 5.7.0 gives timeGrid and timeline the ability to hide events within a more-link (#4218, #4827). Use the eventMaxStack option.
Example with timeGrid: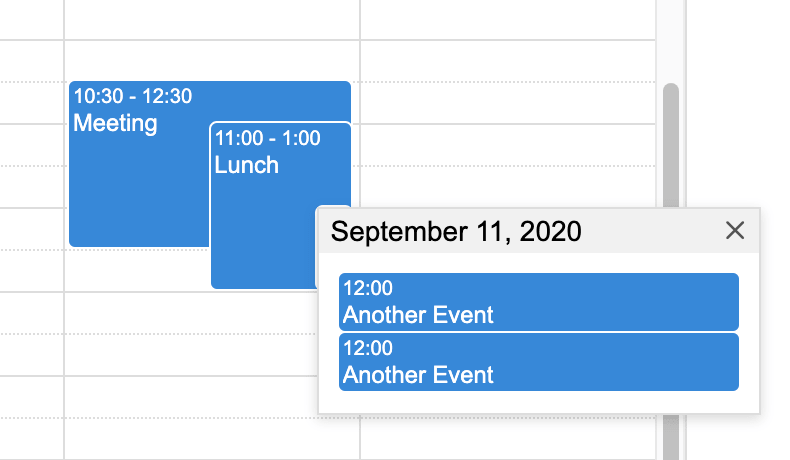 Example with timeline:
Also, events in timeGrid now have more consistent widths (#5004):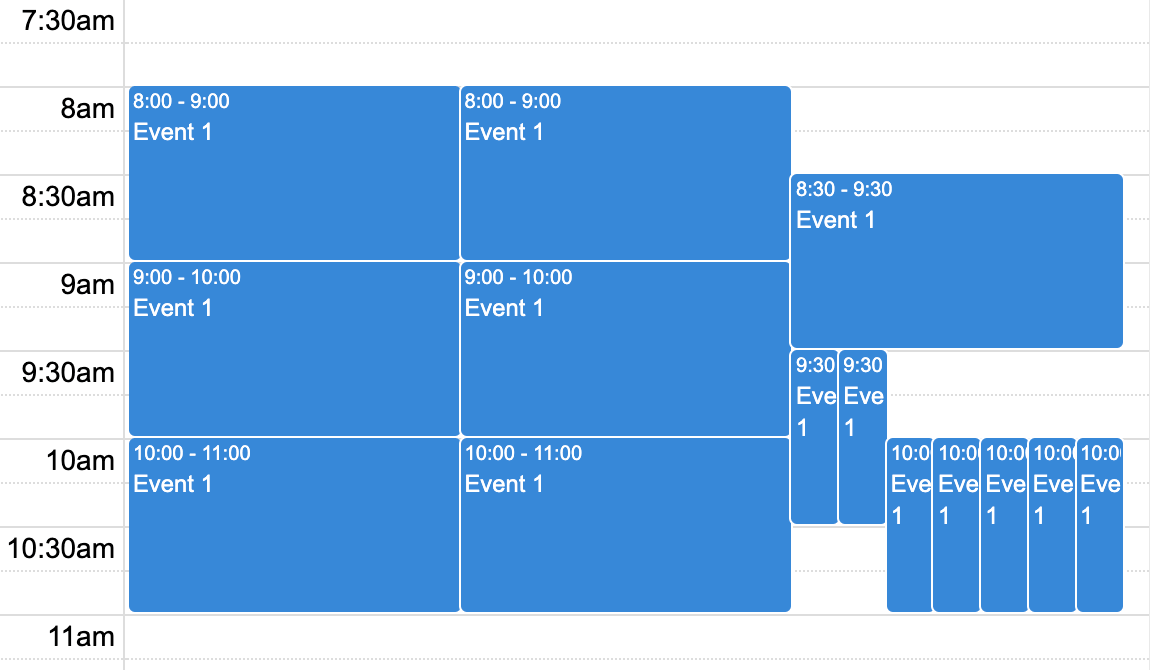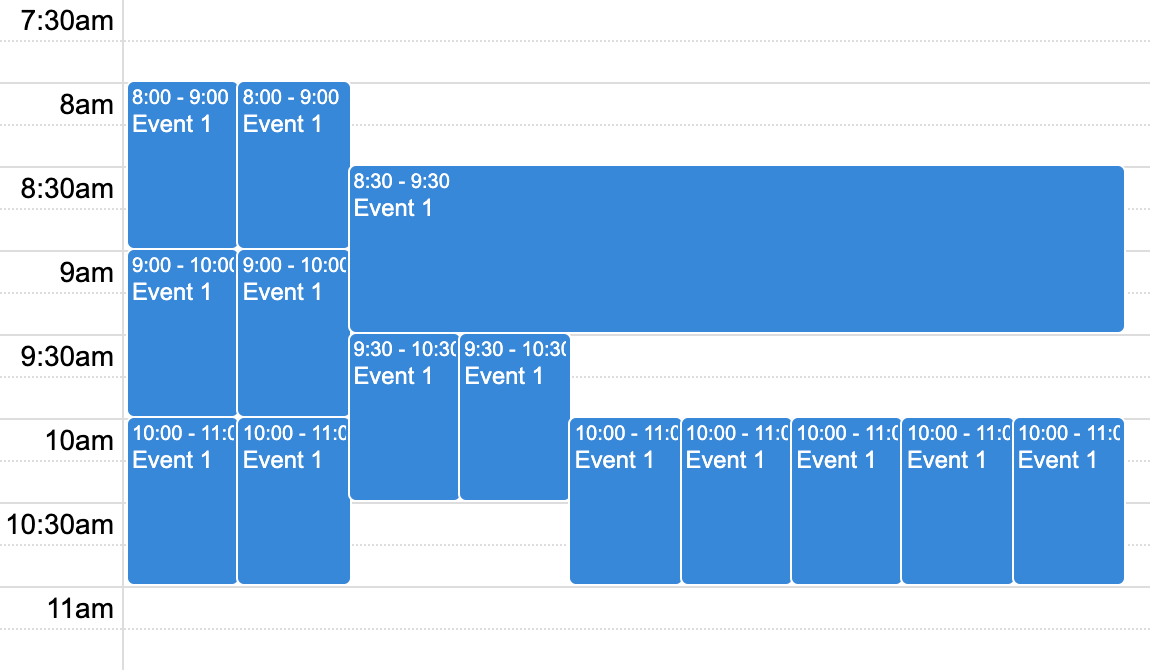 There are many more features/fixes:
For a full list of changes, read the changelog
Cheers!
Posted Tue May 11 2021
Posted by
arshaw
on Tue May 11 2021
Featured Posts